Human Flu Epidemic More Widespread Than Scientists Thought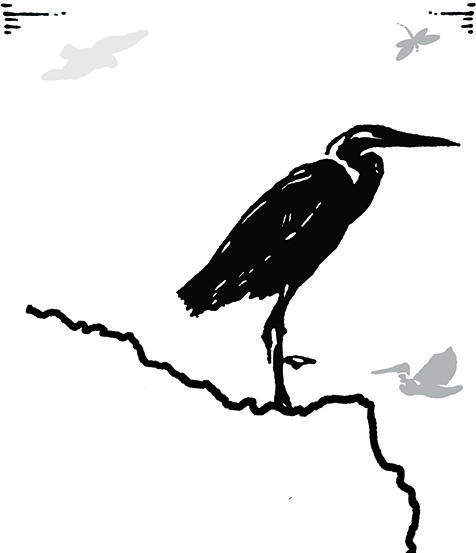 Hang on for a minute...we're trying to find some more stories you might like.
As bird vomit dropped onto Dr. John Poly's head, he knew something was wrong in the avian world. Upon further investigation, Dr. Poly found that thousands of birds were suffering from an outbreak of human flu, a new strain of flu that is believed to have come from the poor conditions at human farms.
Anecdotal evidence had pointed to the breakout but the extent of the epidemic was not known until scientific tests had been recently concluded.
Telltale signs of the problem were first noticed in the quarterly report of CVS, the drugs store and pharmacy chain.
"Sales of tea, especially Chamomile and Worm, rose 400% in 2 weeks," the company reported. 
Ecological imbalance also pointed to the need to act fast. There are worms everywhere. Birds all over the country were staying home sick, lying down, drinking plenty of liquids, and staying cool.
"The worm population has run amuck, more than doubling in a few months," Audubon Weekly reported.
These reports triggered avian physicians across the country to push The Center for Disease Control in Atlanta for further study.
Dr. Poly took special interest in the issue and first posited the theory of a human flu in his article "The Human Flu Epidemic" in the journal, Parrot Magazine, Parrot Magazine.
He suggests that the entire epidemic is the result of a few birds eating bird feed contaminated by a few humans. "Or perhaps," he says in his article, "A human just happened to sneeze on a bird."  Once the first bird contracted the human flu, it only had to cough on a few others, and the epidemic was in full swing. 
Birds started calling out sick, and one bird school even shut its doors for three days, as little birds stayed home, causing big birds to scramble for day care.
"I know it was a great inconvenience for our population, but we used that time to scrub and disinfect the school. It was really the only way. Once human flu hits, you have to hit back hard," Dr. Drake Mallard, principal of Out of the Nest East Elementary School told reporters.
Politicians scramble as well, rushing a human flu vaccine to the market and offering free human flu shots to any bird who flew into specific distribution centers. Reports of dizziness and birds flying into windows as a result of the rushed vaccine were unsubstantiated, but there has been a concern among the bird population about the effectiveness of the vaccine.
Dr. Poly, however, has stated publicly that birds should be confident in the vaccine and should get their flu shots as soon as possible. It is one of the most effective ways to stop the spread of human flu.
In the meantime, if a bird you know contracts human flu, all you can do is encourage bed rest, lots of fluids, and lots of hominid noodle soup.

Ben Feldman, News Editor
Ben Feldman is a junior and extremely excited to be an editor of the Banner for the 2016-2017

school year! Ben started writing for the Banner his Sophomore...